Local Favorite since 1950
Welcome to an  "Assisted" Buffet
Or an "All-You-Can-Eat" Cafeteria Style Meal
How does this work?
Our usual "All-You-Can-Eat" Salad Bar has changed. We now serve a tossed 'family-style' salad and dinner rolls to your table with your choice of dressing.
You, our customers, are welcome to come to the hot buffet at any time and as many times as they like. We are running an "assisted buffet" which is basically cafeteria-style. Our staff has to dish the food for you every trip. 
Enjoy!
NOTE:
We are only carving meats on Sundays (Ham and Roast Beef)
Our Food
FULL BAR AVAILABLE
UNLIMITED TOSSED SALAD AND DINNER ROLLS TO YOUR TABLE
FULL ACCESS TO THE HOT BUFFET
VARIETY OF DESSERTS TO CHOOSE FROM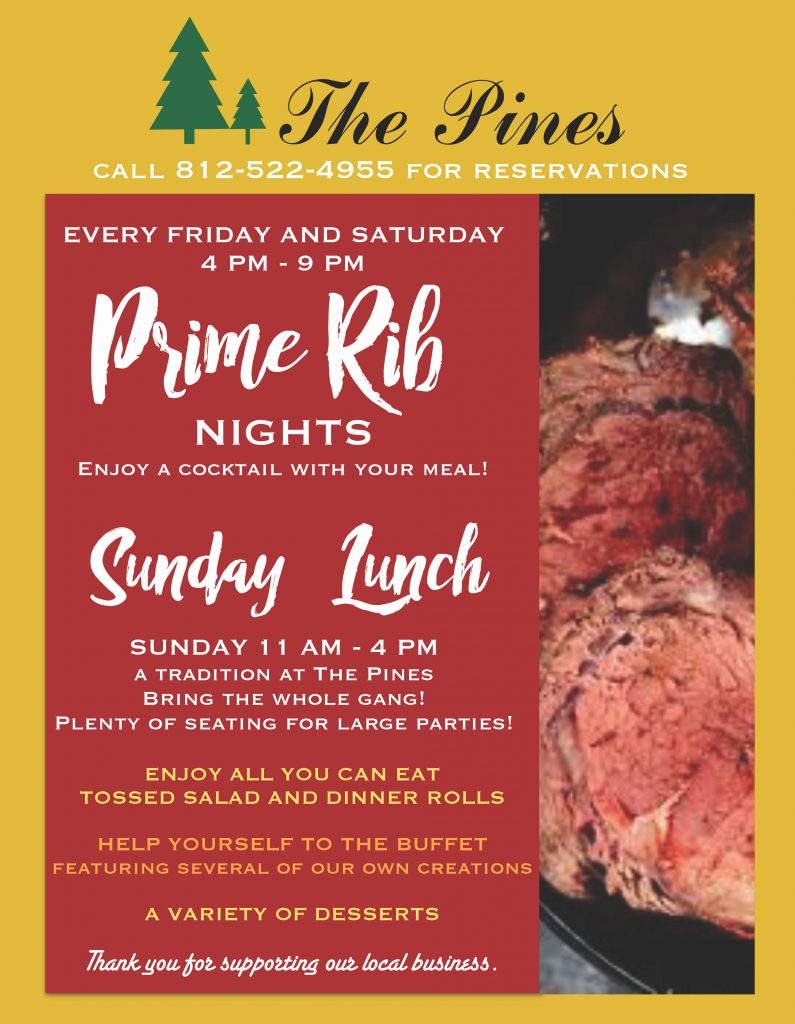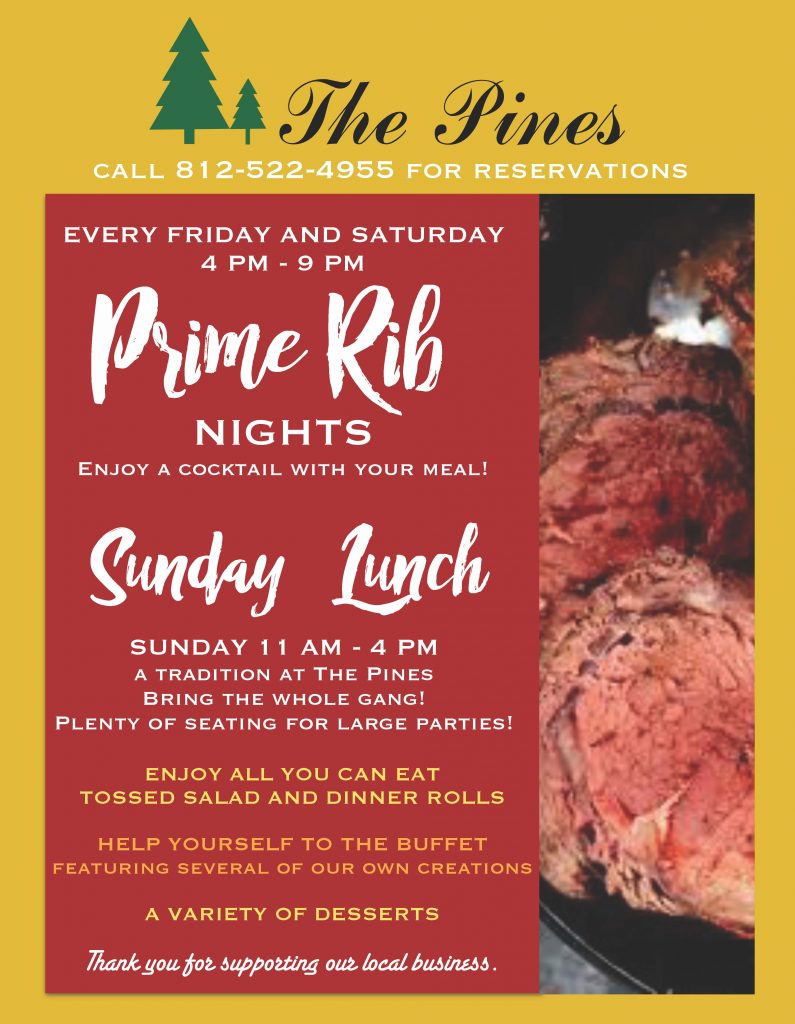 THE PINES WILL BE OPEN ON THANKSGIVING
THERE WILL BE LIMITED SEATING
MAKE RESERVATIONS EARLY
Beverages
Coke
Caffeine Free Diet Coke
Sprite
Root Beer
Mello Yello
Mr. Pibb
Cherry Coke
Fresh Brewed Unsweet Tea
Sweet Tea
Lemonade
Adult Beverages
Beers
Budweiser
Bud Light
Miller Lite
Coors Light
Heineken
Samuel Adams
Angry Orchard Cider
Wines
Chardonnay
Reisling
Cabernet
Oliver Soft Red
Pinot Grigio
Moscato
Merlot
Seniors 60 and over 10% off EVERY DAY!
Thank You
Thank you to our loyal customers for your continued support of The Pines Restaurant during these tough times. We are currently undergoing a lot of changes in our business operations. Please bear with us as we are committed to providing you with a safe and healthy dining experience.